For the new-school tech installer.
One AV Ltd was founded in 2016 with the aim of making it easy for technology installers to just do their thing! A specialist B2B trade-only distributor endeavouring to supply the complete equipment list for many audiovisual installations types - such as whole home AV, media rooms, commercial premises and outdoor/garden projects.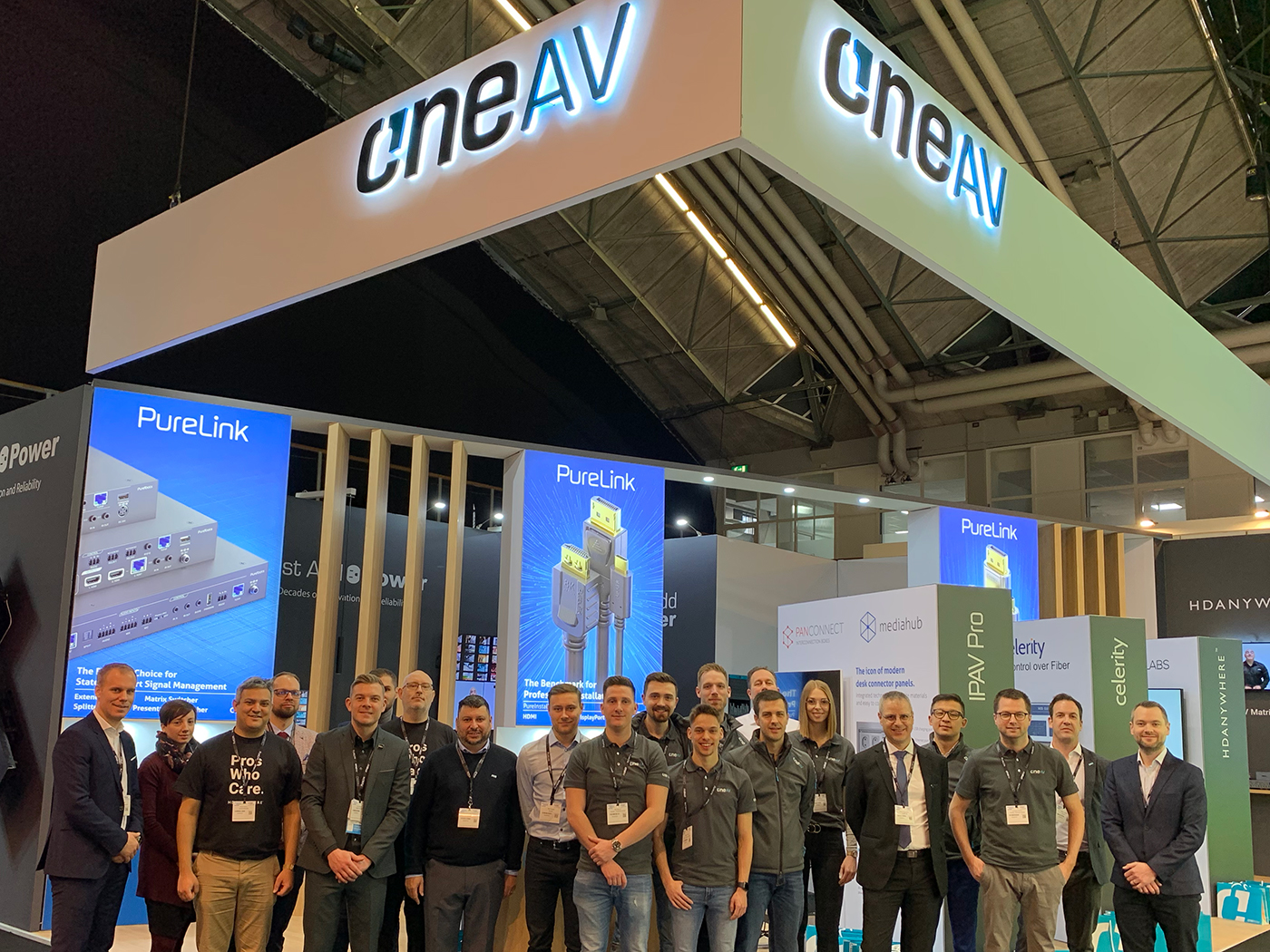 OneAV now distributes 40+ brands in multiple product categories with ranges to suit both residential CI and commercial channels. Always offering high-performance, yet well-priced products, with the highest priority placed on quality and technical excellence for every item carried. The product range includes video distribution, mounts, displays, screens, home theatre receivers, amplifiers, loudspeakers, cables, connectivity and signal management (and more).
OneAV is among the industry's fastest-growing specialist technology distributors internationally, with offices, training centres and fulfillment centres in Germany, the Netherlands and the UK, and continues to expand its presence throughout Europe, Middle East, Africa and Asia.
Chris Pinder, OneAV Co-Founder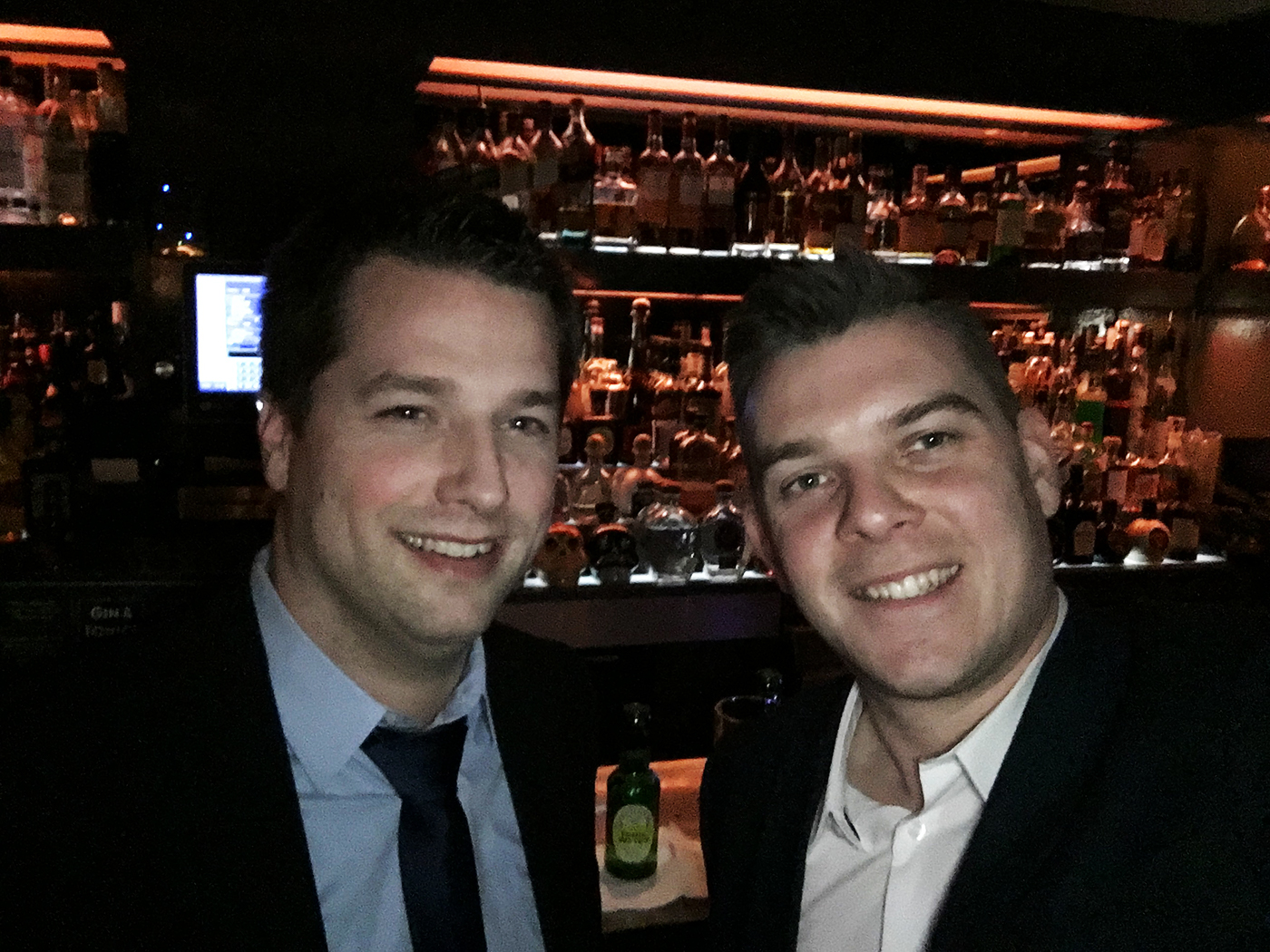 On February 9, 2016 during the largest AV trade exhibition in the world, Integrated Systems Europe (ISE) two 30-year old guys, both called Chris, a German called Christian Ahrens and an Englishman (me) met at a bar near Leidseplein in Amsterdam for a post show drink. It just so happened that we were both running very similar companies (Purelink GmbH and HDANYWHERE) and having been situated close to each other on the exhibition floor we had made friends over the course of the show.
After a few drinks we were lamenting over the fact that despite our best efforts, due to ISE's points-based rebooking system, we were only able to secure modest-sized stands on the periphery of Hall 5, which were dwarfed by those around us and we wanted to do better!
It occurred to us that if we could combine our efforts somehow for ISE shows we could double our points, double the size of our ISE stand space and jump up the rankings to secure a better location on the show floor.
Then conferring that HDANYWHERE had no German distributor and Purelink had no UK distributor, we saw no reason why we wouldn't be able to sell each other's products in our respective countries.
Comfortable and content with this concept we resolved to form one AV company that would be able to sell both our brands (and perhaps others too) in our home markets. After all we were both regularly being asked to distribute other brands. We shook hands and left.
42 days later One AV Ltd was incorporated in the UK on 23 March 2016 and since then we have been prolific at bringing exciting tech to the UK market with great new brands, and even entirely new product categories with performance-per-pound that's hard to criticise.
OneAV now distributes 40+ brands in multiple product categories and in February 2019 we exhibited at ISE for just the 3rd time since that fateful meeting in the bar near Leidseplein… This time (rather proudly) in Hall 1.